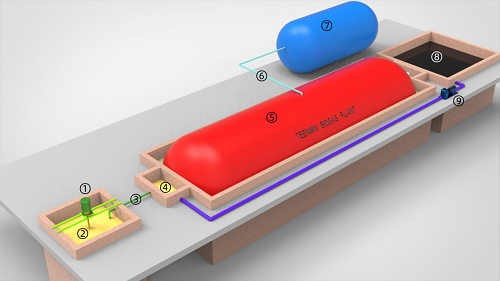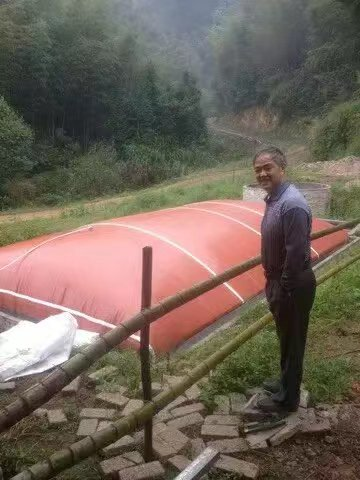 Easy to operate and maintain, low cost for running it.
Stable ability for anaerobic digestion
Easy and quick to install, long life span to over 15years.
The digester bag can be folded, easy to transport, save the transport cost.
6: Biogas pipe
7 : Biogas storage balloon
8 : Sludge stroage tank
9 : Fermentation liquid reflux pump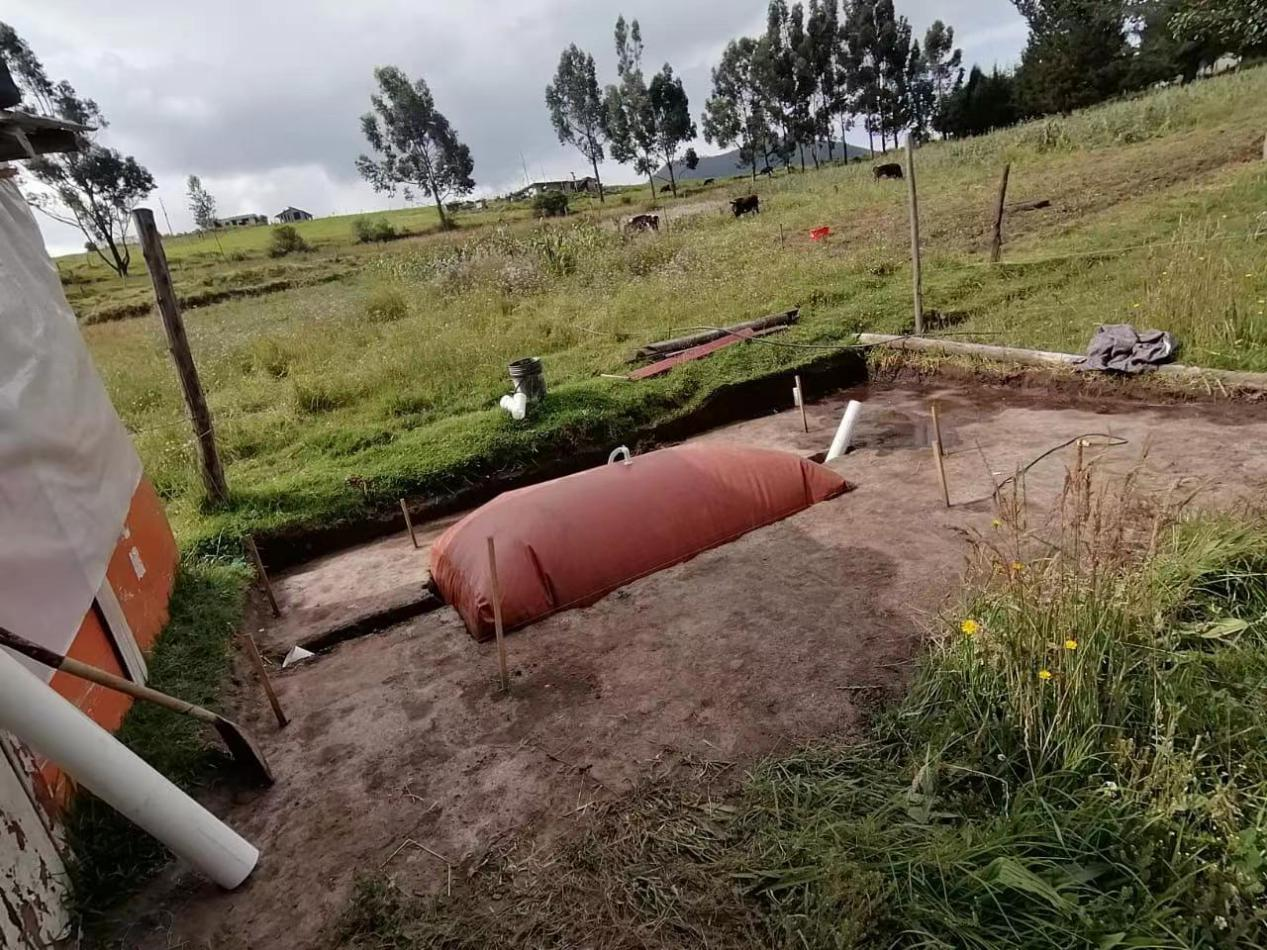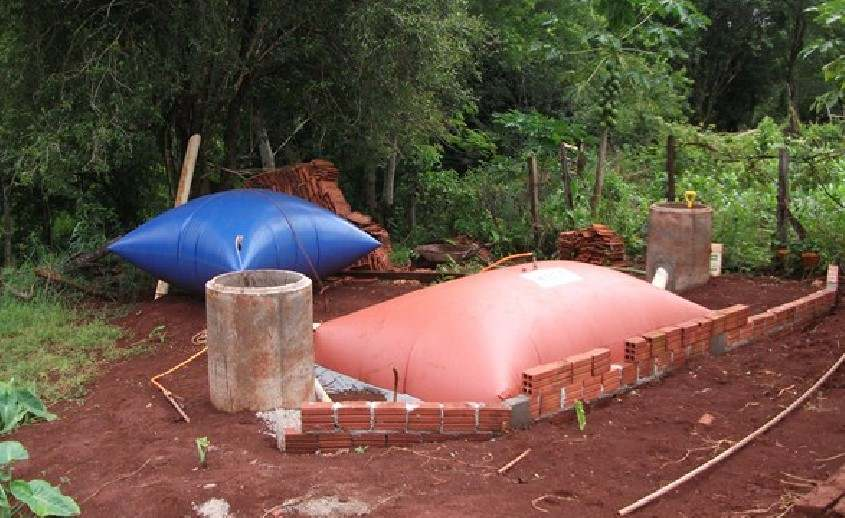 Ⅲ、Advantages of Teenwin RM-PVC digester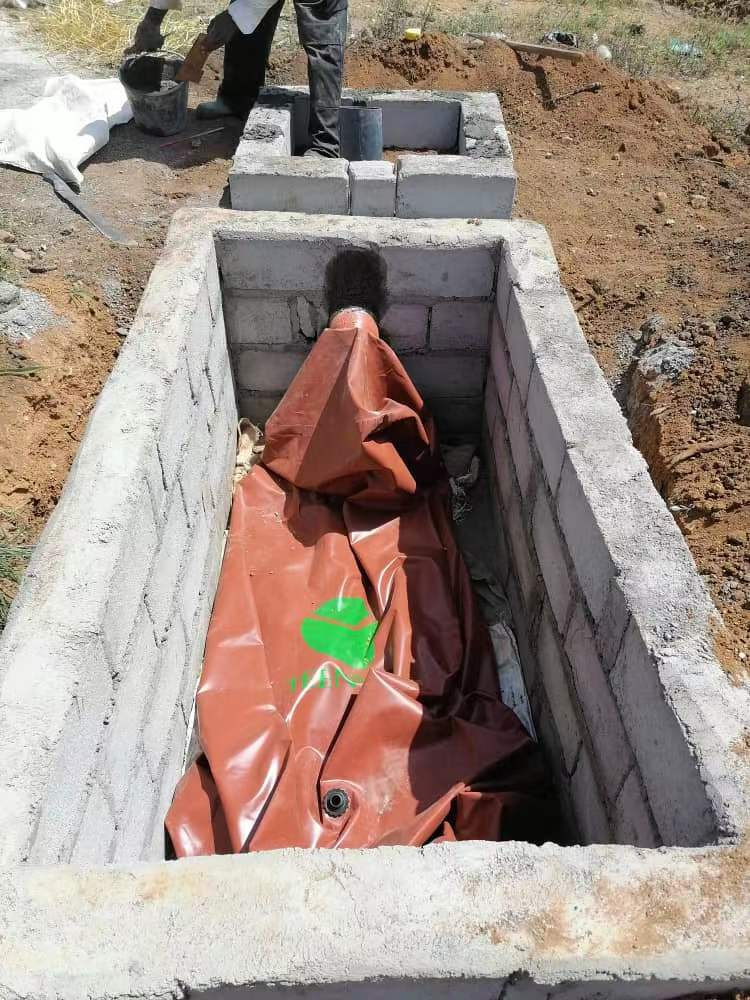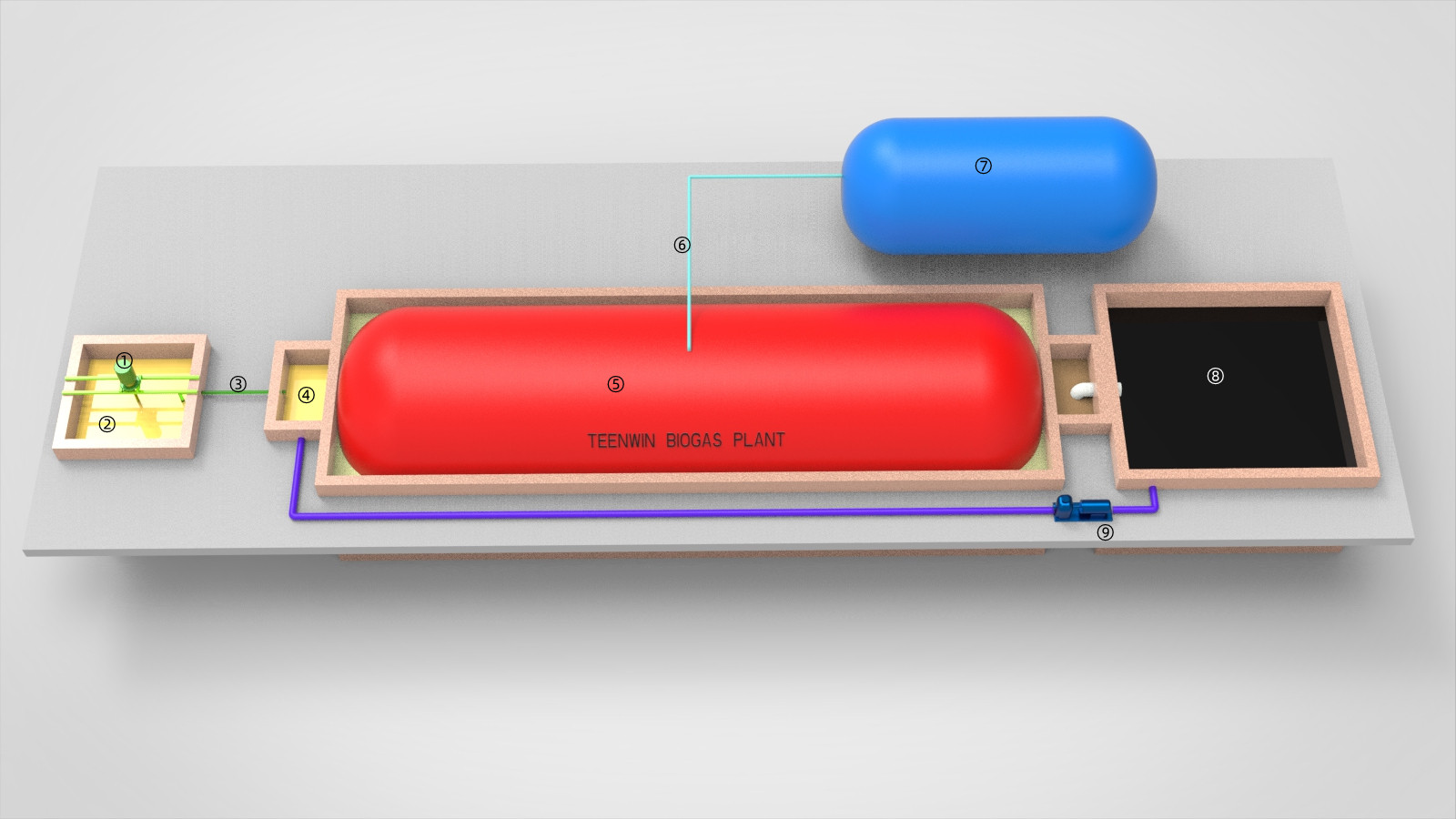 Ⅰ、Composition of Teenwin red mud biogas digester system
1 : Raw material pretreatment equipment
2 : Organic collected tank
3 : Feeding pipe
4 : Inlet tank
5 : Red mud biogas digester
Organic waste and flushing water are collected in the pretreatment tank, then mixing with water, and flow into TEENWIN RM-PVC biogas digester , solid waste is degraded in the digester, meanwhile biogas is produced which can be using for cooking or generating electricity after purification ,liquid and solid fertilizer can be used for vegetable or fruit tree.