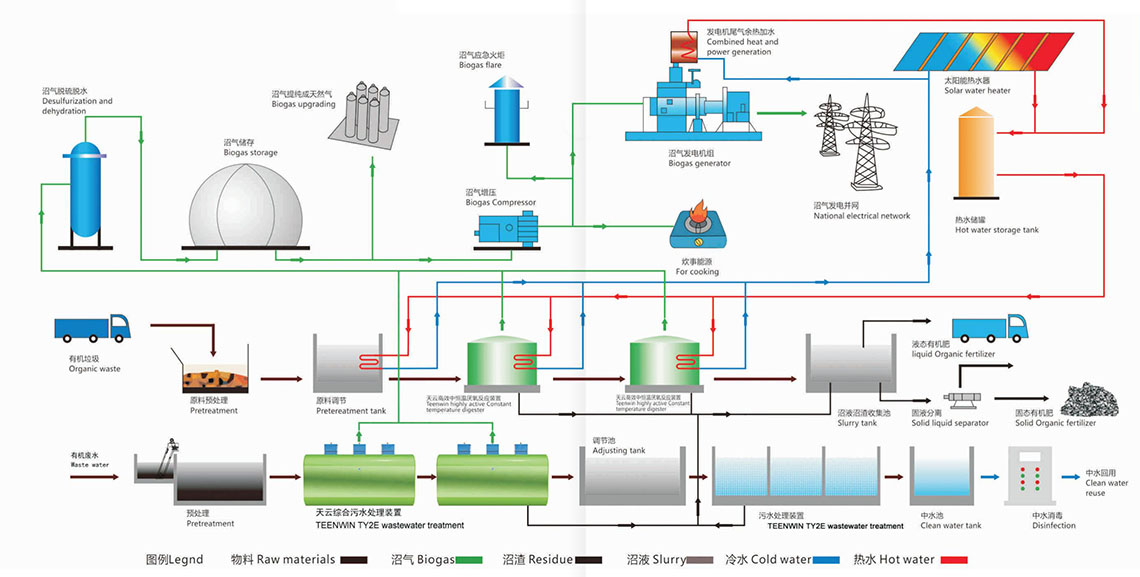 TEENWIN biogas plant can be used
for farm to treat the animal waste, for food processing factory and fruit processing factory to treat the waste,
for the slaughterhouse to treat the waste, for the restaurant to treat the food waste.
It can be also for sewage treatment plant and all kinds of water containers.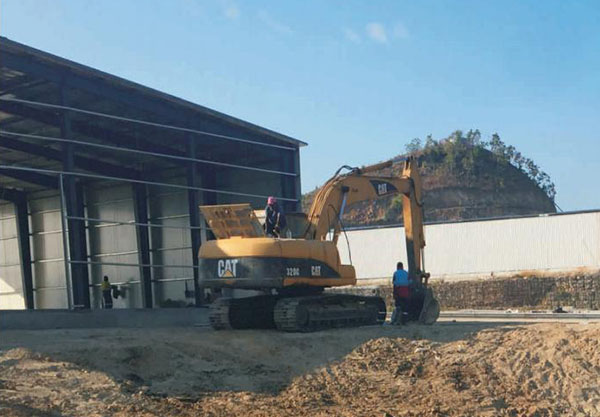 Teenwin
developed filter will added in the anaerobic tanks, which suspend in the tank is a high polymer fiber that the anaerobic bacteria can attach on. The fiber is actually the home of the bacteria. With this fiber the bacteria can' t flow away with the water. The media does not need to be pluged up over timejt is fixed in the tank. At the same condition (same temperature, same waste water etc.) our organic loading rates (kg/m3/day) should be better than other tanks, because our tank has the "media".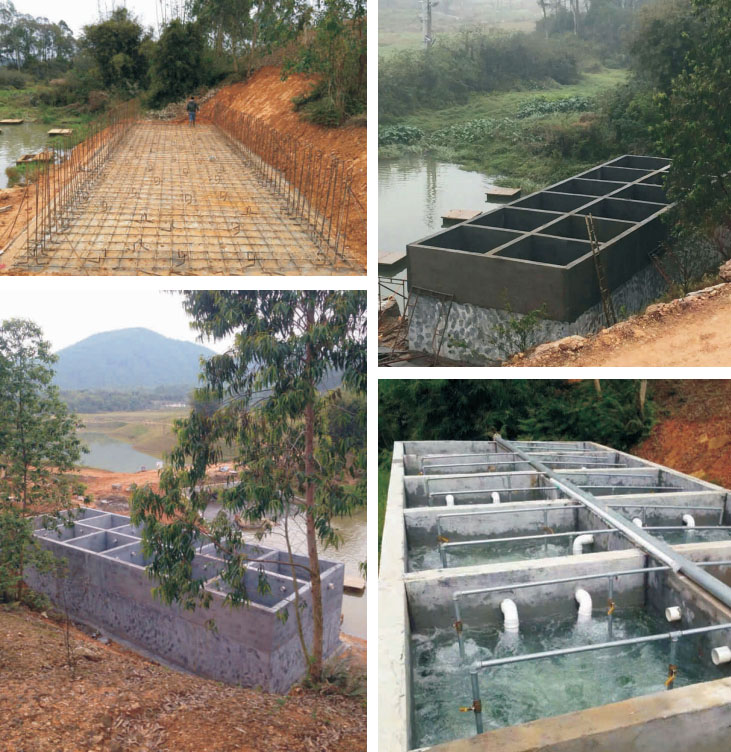 Teenwin TY2E Wastewater Treatment Plant
TEENWIN TY2 utilizing the principle of natural ecological circulation, create a better environment for the survival of microorganisms by artificial intervention. 7b achieve the purpose of high efficient treatment of wastewater by taming the quantity and quality of specific microbial flora, meanwhile, this kind of flora will continue to multiply and survive in the system forever and the longer the time is, the stronger the ability to deal with sewage, so our system is a one-time investment and lifelong benefit.